Single review: John Jenkins – I Was Looking For You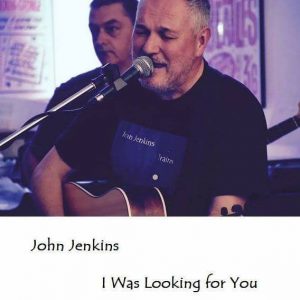 Artist – John Jenkins
Single – I Was Looking For You
Release date – May 2017
Reviewer – Denis Parkinson
W. Somerset Maugham famously suggested that there are three rules for writing a novel but unfortunately, no one knows what they are. The same may be true of classic songs. The successful song writing formula can prove hard to find but John Jenkins' latest single I Was Looking for You goes some way towards illuminating that musical mystery.
Firstly, an interesting backstory helps. A young John Jenkins is writing songs and learning his craft. Fate throws him together with Chris Curtis from the 60s Merseybeat group The Searchers. Chris' musical pedigree is entwined with The Beatles, Elvis Presley and the fledgling Deep Purple. John and Chris work together and discover a common interest in music. John seeks advice and feedback on his songs and a friendship develops. Sadly Chris Curtis is no longer with us but recently John is reminded of a lyric that Chris had asked him to write music for many years ago. At the time the song wasn't completed but with the words retrieved from the John Jenkins "archive" the song has finally been finished. I Was Looking for You is a Chris Curtis/John Jenkins composition. Literally a blast from the past.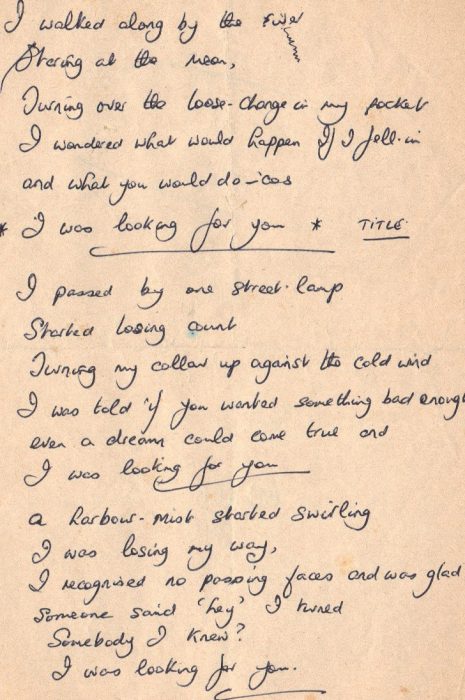 Secondly, don't outstay your welcome. This a sub three minute offering that leaves listeners wanting more. A concise and catchy song I guarantee you'll be humming after one listen. After three listens you'll be singing backing vocals into your hairbrush in front of the bathroom mirror.
The musicianship is superb. An expert band comprising Scott Poley – guitars, Chris Howard – keyboards, Scott Whitley – bass and Justin Johnson – drums give this upbeat Americana song the backing it deserves. The guitar is impressive; imagine what Hank Marvin would sound like had he been kidnapped by outlaws and raised in the American West.
John Jenkins' vocal delivery is understated and melancholy. A perfect counterpoint to the band's exuberance. Reminiscent of Michael Head if he sang country, this is Liverpool Americana; quality in abundance but not a rhinestone in sight.
Finally, make sure you have a good song. This is a short, catchy foot tapper of a song which makes the listener feel happy and sad simultaneously. In short, bittersweet both in its essence and its history.
I Was Looking for You is available to buy now. It is the first single from the forthcoming album Window Shopping by John Jenkins. Worth a listen.
Denis Parkinson
Review © 2017 Denis Parkinson, Liverpool Acoustic
Photo © 2017 Marc Mellander
This single is available to buy from johnjenkinsmusic.com
John Jenkins
Website – johnjenkinsmusic.com
Twitter – @thatsurething1
>>>
Single review: John Jenkins – I Was Looking For You